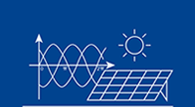 Energy Efficiency & Saving
With the mission of "being a practitioner of efficient and appropriate energy management, protecting and improving the earth environment", the energy efficiency management and energy saving solutions provided by Boer electric power co., ltd. are active strategies of effective control to achieve continuous efficiency increase, so as to reduce energy consumption and energy cost expenditure.
Summary of demand
With the increasingly fierce market competition, the management costs become enterprise survival and the important weight to compete, often can use spending occupies a larger proportion in all kinds of business cost, clear understanding of their own energy consumption structure is more important, which can be targeted to take all kinds of energy saving measures, boulder, energy efficiency management and energy saving solutions tailored for various energy-using enterprises, users can use spending management at a glance, who originally unknown suddenly clear energy consumption data, and new insights of saving energy and reducing consumption are realized.
solution
Boer energy efficiency management and energy saving solution, whose system architecture is divided into field control layer, operation management layer and enterprise decision-making layer, clearly presents the needs and hopes of the whole enterprise at all levels to understand energy use information, statistics and analysis of energy use status, to provide basis for improving energy use and reducing energy consumption.